Frog LMS Features
The features that make Frog

LMS perfect for schools and MATs
Frog lets you deliver a comprehensive training programme to your staff, in ways that work for them.
It looks engaging, works on any device, supports multiple learning styles and provides useful reports to inform and manage staff development...
A single portal for all staff
Staff will log onto a single platform to access all training opportunities.
Accessible on any device – mobile, tablet and PC
Providing the flexibility and convenience we all expect in today's busy workplaces.

A look and feel designed for you, that looks professional on any device
There's the option to have the Frog platform custom designed, so it matches the spirit of your vision while remaining faithful to the brand.
Personalised dashboards for learners, managers and administrators
Conveniently access content needed, with noticeboards and other features giving all users a personalised experience of the platform.
Build multi-media courses and modules easily via browser-based authoring
A simple drag-and-drop course builder enables the author to incorporate text, images, video, audio, links, documents, interactive activities and even social elements into training courses. No need for external software – build courses through a browser.
Build linear courses with set paths
Take staff through a course one step at a time and define what they need to do to progress further.

Let staff work through non-linear training at their own pace
Open-path modules are a great way to let learners pick their own way through a course or knowledgebase resource.
Incorporate automated assessment, manual assessment and self-assessment
You have total control of how learning will be assessed, within and across courses.
Mobile app for staff to share evidence of learning
Let staff upload images, audio, video and scanned documents directly from their phone, as evidence of learning.
Award certificates based on completion or attainment
Automated certificates make awarding and storing certificates easy to do.

Access a range of reports to support improvement
See the progress of any group or individual and the performance of course modules within an individual school or across a Multi Academy Trust.
Induction, Compliance and CPD all delivered through one platform
If it is to do with staff development and training, it belongs on the FrogLMS.
Make courses mandatory to specific groups and individuals
The training teams have complete control over assigning courses. Assign to groups and individuals. Put due dates for completion and let Frog do the rest.
Build a library of browsable courses for all users to access
Make courses fully browsable for all staff across multiple sites, putting them in full control of their own training and development.

Learning delivered in manageable modules
Frog remembers where you left off, supporting your staff, with their busy schedules enabling them to access training as and when time allows.
Customisable notifications to learners
Letting a learner know when they have been assigned a course, when they have been messaged, and milestones throughout a course helps everyone to stay on track.
Cloud hosted – we take care of maintenance, upgrades, storage and backup
We'll look after the technical stuff, so you can focus on the training.
Staff can book / request external training
Blended courses allow staff to sign up for face-to-face elements as part of a course. Post a face-to-face course list on your platform and allow staff to sign up.

Online discussion through chat walls and forums
Use chat walls and forums for staff to discuss all aspects of professional development. Incorporate social learning into specific training modules, showing that the school puts multiple learning styles at the forefront of its training delivery.
Knowledgebase for staff
Sometimes there are things that everyone needs to know about – but it's not always a training issue. Ensure your policies, procedures, FAQs and other general knowledge are readily available to all staff.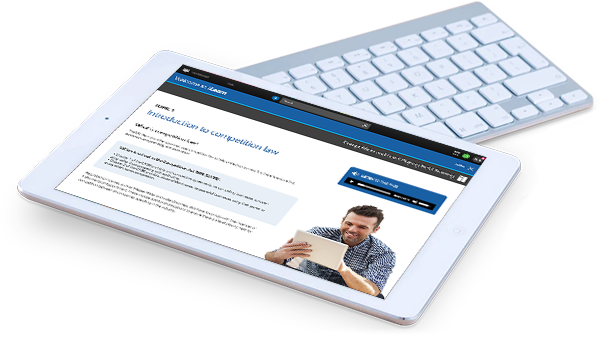 Customer Stories
Our constant target is to help businesses, multi-academy trusts and schools achieve their people development goals & objectives. See how we have helped different organisations to successfully do this...