Parent engagement in one place
Avoid confusion across the parent community with a single point of access and communication that includes individualised child data, as well as general information and home-school administration.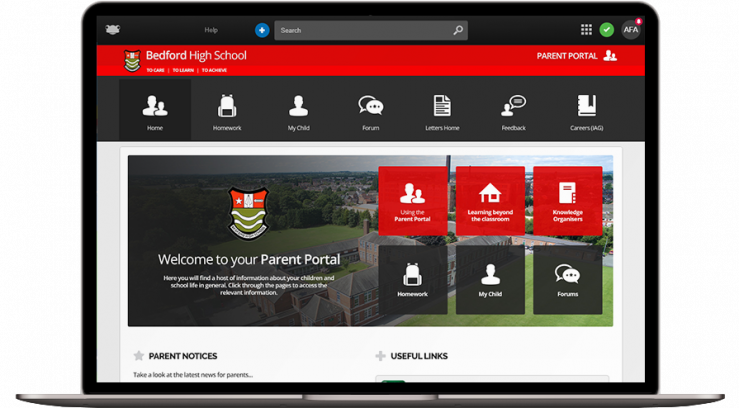 Assisting parents with home support
The child is central to the home-school conversation. Through Frog, schools can offer a rich palette of academic information to parents such as, insight into their child's academic progress, workload and learning journey.
ePortfolios

ePortfolios are a qualitative way for parents to engage with their child's learning journey, challenges and successes.

Provide parents with access to a child's ePortfolio which will enable them to see goals, reflections, and evidence of achievements.

Progress across different subjects

With insights into how their child is performing against the curriculum, parents will be alerted to any gaps in their child's skills or knowledge. Access to supporting resources – such as web links, documents, videos and self-marking quizzes – gives parents the tools at home to help bring their child forward.

Assignments and homework

With the Frog Parent portal, day-to-day learning activities are demystified so that parents can check in on their child's outstanding work, completed work, grades and feedback (along with the child's self-assessment).

The visible classroom

Parents have visibility of teaching and learning resources used in the classroom. Resources can be shared to support independent learning at home – such as lesson preparation and revision – and give parents important insights into how their children are being taught.

Further data and insights

The Frog Parent Portal gives parents a comprehensive insight into their child's academic performance. With meaningful insights into all aspects of their child's learning, parents have access to review and offer support just where it is needed.
Creating a strong school profile
In the Frog password-protected environment, complete with school branding, it is the perfect place to share day-to-day information about your school with the parent community such as:
Frog gives you an elegant platform from which to communicate the school's policies, principles, direction, culture and ethos.

Easy parental communication

Send messages to individuals, classes, year groups and copy-in their parents.

Parents receive a push notification on their mobile device.
Parents have a convenient way to pick up important messages.

Direct links to forms and other useful information.

Discover who has read or engaged with your messages.

Get access to fully exportable analytics data.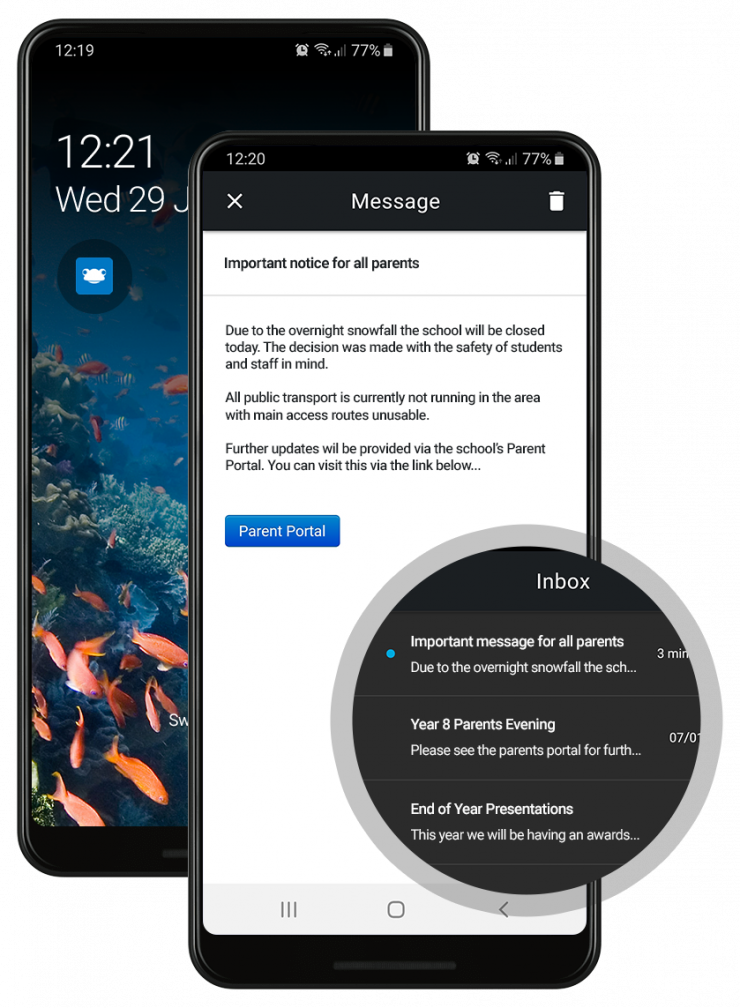 Parent voice: Managing the home-school dialogue.
Using forms, surveys and polls, the school can give parents a voice while fielding inbound communications, ensuring everything is responded to in an appropriate and timely fashion.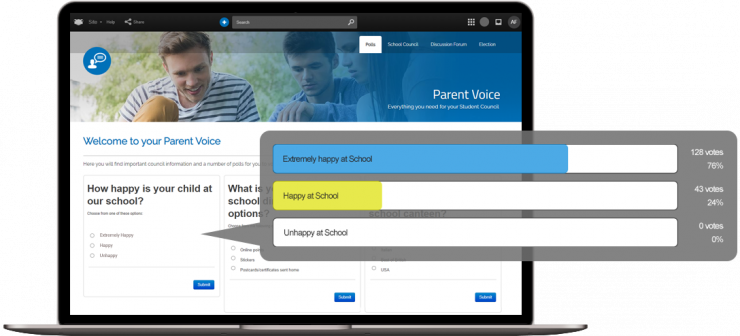 School Administration
Frog provides parents with one platform where all administration tasks are collated; and provides schools with quick, easy ways to support parents in keeping on top of it.
Common administrative tasks for parents include:

Medical status

Extra-curricular club and activity bookings

Dietary requirements

Parents evening booking

Signing permissions slips

Emergency contact details